Blending Cutting-Edge

Tech with Artistic Code Precision

Step into a realm where innovative design and robust functionality coalesce. At Maatify, we don't just build websites; we sculpt digital masterpieces tailored to resonate with your audience. Every pixel perfected, every line of code optimized — embark on a journey of digital transformation and witness your vision come to life in the digital expanse.

Get Start Now Contact us
Where Digital
Dreams Take Flight
At Maatify, we do more than code – we bring visions to life. Imagine a realm where pixels tell stories and each code line dances with innovation. To us, your aspirations aren't mere projects; they're collaborative journeys. Together, we shape the digital horizon, blending technology with artistry to transform the ordinary into the extraordinary.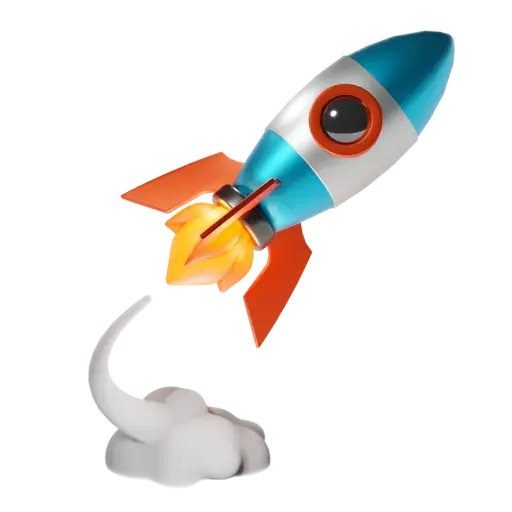 Elegance & Efficiency
Maatify goes beyond industry norms, championing clean code that's both readable and maintainable. We believe in a codebase that's not just structured but is the bedrock of enduring digital projects.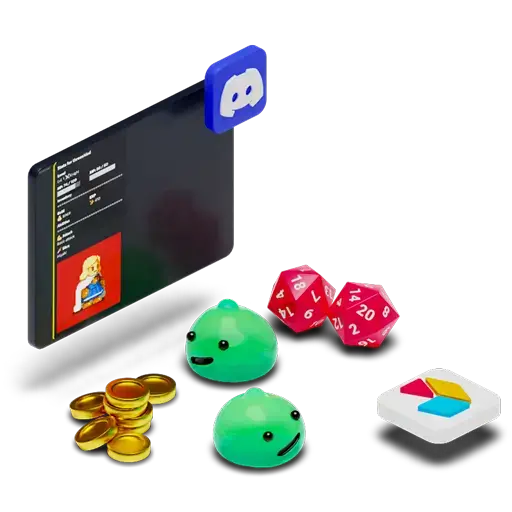 Beyond Fast Loading
In today's digital age, speed is paramount. Maatify promises more than quick load times; we assure an unforgettable, swift user experience, setting new benchmarks.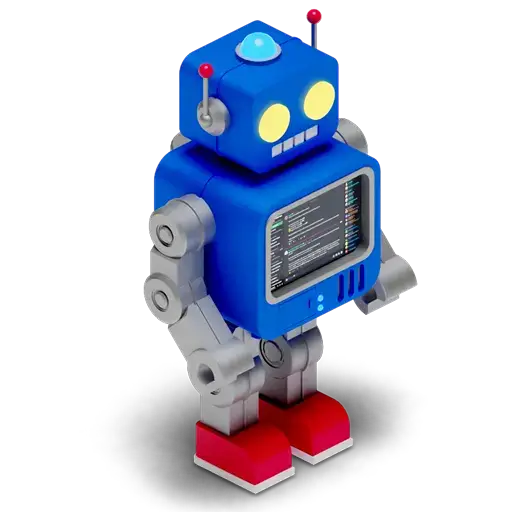 Seamless & Reliable
Maatify knows that online first impressions matter. With a keen focus on optimal performance, we ensure each interaction on your site resonates with excellence and reliability.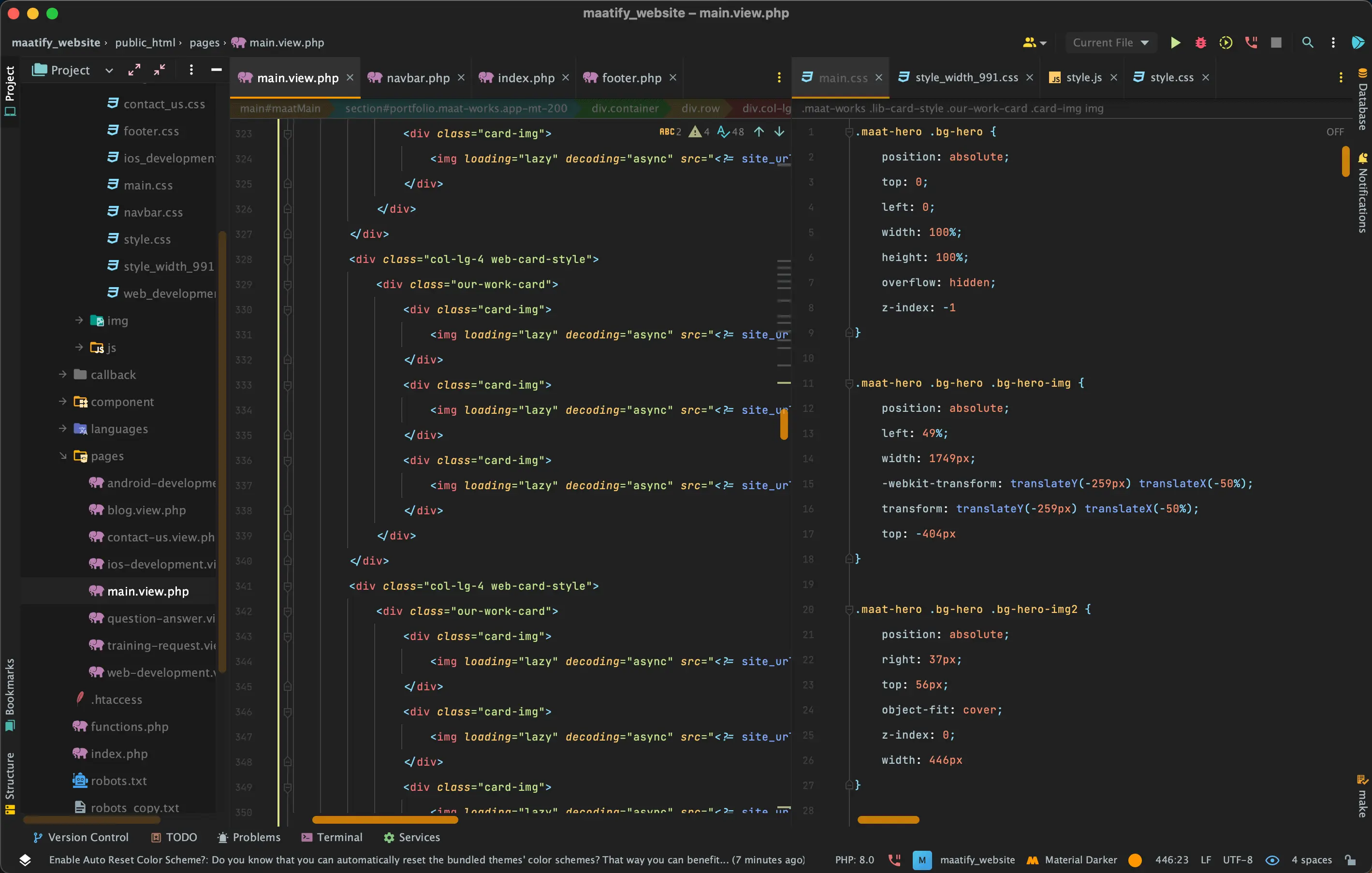 Web Alchemy

Crafting Pixels into Poetry

Dive into the realm of Maatify's web development, where the intricacies of technology intertwine with the art of design. Our digital tapestries don't just serve information; they narrate stories, engage emotions, and set the stage for your brand's lasting legacy. Join us, as we transform visions into vivid virtual realities.

Get Start Now Contact us
Our Web Development Expertise
Custom Web Development
Launching a new venture or expanding an existing one? Maatify offers tailored web development to meet your unique needs. From landing pages to intricate web applications, we focus on functional, scalable solutions that grow with your business.
E-commerce Development
Step into the digital storefront realm with Maatify. Our e-commerce platforms prioritize user experience from product navigation to secure checkouts. Enhanced with secure payment gateways and intuitive interfaces, your online store is set for success.
CMS-Based Websites
Effortlessly manage your content with CMS solutions tailored to your needs. Be it WordPress, Joomla, or Drupal; Maatify ensures you get a dynamic, easily manageable platform. And with our support, you'll handle content like a pro.
Web Application Development
Tailored applications to address your unique business challenges are our forte. Whether it's improving customer interactions, streamlining operations, or breaking new grounds, Maatify's web applications blend innovation with utility.
Website Redesign
Stay ahead in the evolving digital landscape. Maatify's website redesign services ensure you remain relevant, offering a fresh, modern look and improved user experience that aligns with current trends and user expectations.
Maintenance & Support
A website's journey doesn't end at launch. With Maatify's maintenance and support, expect regular updates, security enhancements, and timely optimizations. We ensure your site remains at its peak, delivering a seamless user experience.
Unlock a World

of Digital Excellence

Subscribe Now

Step into the forefront of digital innovation with Maatify. Subscribe for exclusive insights, updates, and offers that elevate your online journey. Don't just follow the trend, define it

Subscribe Now Contact us